WonupShop is your new favourite shopping destination: the first online marketplace of its kind that offers not one, but TWO exciting ways to shop!

While you're WonupShopping, you'll get to explore both the Marketplace and our exclusive SeatPlay™ Experience to make your shopping experience as thrilling and rewarding as can be.
Marketplace

The Marketplace is where you'll find all of our amazing partners in your region, each selected and vetted to optimize your local shopping experience.

From our partners' storefronts, you will access exclusive promotions on products, as well as new releases and deals that are impossible to pass up. The Marketplace is where local shopping thrives!
SeatPlay™
The SeatPlay™ Experience was created to add fun to your shopping and a chance to win a whopping 80% off on featured items before purchasing.

What's not to love about that?
Why the world needs WonupShop
WonupShop was founded on the basis of our undeniable love for online shopping and the desire to help local businesses thrive.

Prior to WonupShop's launch, our team hadn't found a single marketplace that aimed to promote local businesses adequately through enabling consumers to discover products, companies, and innovations in their local area. The promotion of products on these sites was not sufficient - and they were not doing enough to support local businesses and their owners.

Now, after years of careful research and development, our team is proud to have finally created a solution that's profitable for both shoppers AND retailers.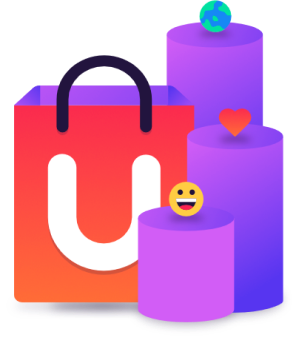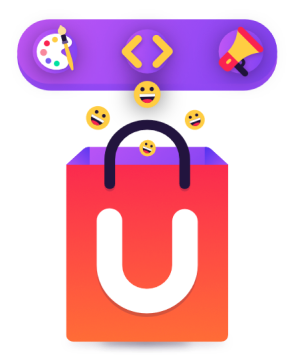 Shopping with a heart:
it's what sets our team apart
WonupShop consists of a highly innovative team of designers, marketers, technologists, and most importantly, passionate shoppers! Our team has always shared a fundamental respect for the entrepreneurs behind these local businesses, as well as a deep interest in their stories and journeys (e.g. How and why did they launch their business? How is their service unique and different from others? How did they get to where they are today?)

With WonupShop, we now have a platform to speak with these inspiring entrepreneurs and learn about anything that can add more value to your purchase. Through your local WonupShopping experience, you will also get to discover the passion of those business owners who work hard to provide you with their best service.

Alongside your local shopping adventures in the Marketplace, we've created a new and thrilling feature that gives you the opportunity to win generous discounts without affecting our partners' equity and credibility.
Join us in helping local brands grow
We're proud to announce that WonupShop is the first online marketplace of its kind that works with reputable companies to offer amazing discounts without depreciating their value and reputation.

Our WonupShop team is always working closely with local retailers, manufacturers and wholesalers to bring a whole new shopping experience to your browser!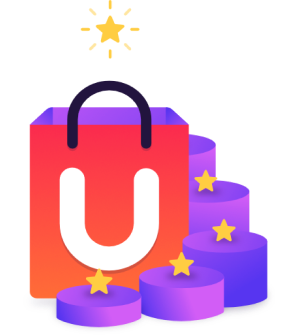 A new and thrilling approach to shopping with SeatPlay™
Our WonupShop team shares a belief that everyone deserves a discount on any product they desire. We weren't fans of the competitive bidding manifested in auctions. In fact, we were disappointed in the quality products offered on daily deal sites, and tired of the same old contest! What was stopping consumers and retailers from equally benefiting from incredible deals? We set out to solve this problem.

Now, with WonupShop's SeatPlay™ Experience, there is no competitive bidding required, no multiple entries needed, and best of all, an equal opportunity for everyone to win hot deals on quality products.

Here is a quick overview of how our exclusive SeatPlay™ Experience works:
1. Shoppers make a small deposit by selecting a potentially lucky seat on a featured item of their choosing.

2. Once all seats are occupied, the seat holding the winning discount is revealed.

3. The winning seat holder receives an 80% discount on the selected item!
No cost, no risk, no loss
There's absolutely no risk in taking a shot at winning your discount. Winning gets you an 80% discount, but not winning does not mean losing! Each deposit is kept in your account and will always be applied toward any future purchase in the marketplace.
You're always playing to win 80% off:
The SeatPlay™ Experience always gives you a shot at winning 80% off on all of your favourite products.
Window Shopping? Play now:
Who doesn't love a little window shopping every now and then? Even if you can't pay for the desired product now, with the SeatPlay™ Experience you still explore, play, and have a shot at winning an amazing discount!
Play now, buy later:
Discounts should not lead to impulsive purchases. We're not a daily deal site. rather, we vouch for planed and rational purchases. Play now, plan and buy on your own time!
It's a membership that keeps on giving:
Finally, a monthly service you can subscribe to where none of your money is ever lost! Keep your access to the thrilling SeatPlay™ Experience by loading your WonupShop wallet with $10 monthly (to apply toward your seat selection or any purchases). It is not a loss, as the funds remain yours to use.
Take your WonupShopping to the Marketplace, or play to win with SeatPlay™
Your online shopping finally grants you two options: head straight to the Marketplace for immediate shopping deals, or take a fun preliminary step to potentially score your biggest discount (80%)!
Ready to start your WonupShopping adventure?
The Marketplace and our exclusive SeatPlay™ Experience are waiting! Sign up and start supporting local businesses while uncovering an exciting new way to buy with WonupShop today.

START WONUPSHOPPING NOW